Redundancy and Career Coaching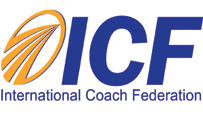 Being made redundant is a major event in anyone's life. When it happens during an economic downturn the effects can be stressful.
What is often forgotten is the effect of redundancy on the staff who still have jobs. Morale suffers, and they often have to cope with increased or changed workloads at the same time. Interestingly, in a survey by Reed in Summer 2008 found that two thirds of HR directors thought that providing outplacement support significantly improved the morale of those still employed.
Of course, former staff can also be a source of good or bad impressions for future staff or customers.
To address this, we offer a redundancy coaching package to companies making staff redundant, to enable workers to deal with redundancy. The basic package consists of 6 hours of coaching over 2 months, together with email support. Where appropriate, a Prevue personality test is included in the package at no extra cost. For those who want to change direction, we can help them to discover their Authentic Vocation.
As with all coaching, the agenda is set by the client, and we do not assume all clients are the same. However, a typical package will be:
Adjust to the Situation, Decide on Future Action
Prevue Test and Debrief
Advice on CV
Interview Practice
Support for Action
Staff can also benefit from career coaching, when careers are less stable and predictable. Responsible employers assist and encourage staff to take charge of their own careers, and of their own retirement. Contact us to discuss our career and retirement coaching services.
Additionally, we can provide bespoke packages, particularly for more senior individuals, or an enhanced general package. Please contact us to discuss.
To find out more call 0121 698 2318, or use our contact page