Coaching for Lawyers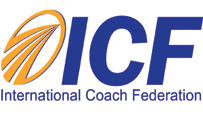 ARTICLE: Coaching is for Winners
STRATEGY FOR LAWYERS
Getting lawyers, who are trained to argue, to agree on strategy can be frustrating. Even when there is agreement, putting a strategy into effect so often meets apathy and resistance.
Iwan Thomas Associates provides you with a complete three-part strategic planning and accountability process that gets everyone on the same page and allows you to:
Answer the most important strategic questions to set your law firm up for realization of its mission;

Choose only the right number of priorities required for success; and

Put in place accountability and a structure to make sure that your strategy actually gets implemented.
The process ensures that everyone is heard, and builds in accountability for action. Most law firms complete the process in a series of one to three facilitated meetings.
To learn more, call us on 0121 698 2318, and read this Case Study .
SELLING FOR LAWYERS
It is difficult to sell legal services, and the "double glazing" approach does not work. The "Slingshot" Sales System allows you to ascertain and meet client needs in a professional manner which is also effective. Contact us for details.
The main difference between law firms is increasingly their people and how they are managed. Lawyers can benefit from coaching in the same way as any other executive. However, they are in some ways a special case.
The qualities that make a good lawyer are not necessarily those that make a good manager. They may even get in the way, yet most lawyers will not become a full time manager but continue to practice at the same time. They therefore have to use both sets of qualities in parallel. And solicitors may not be owner managers so much as owner producers.

And of course managing lawyers has been likened to herding cats. A directive style does not work.

Who better to understand than a solicitor formerly in practice, who has also managed law firms?

Business coaching and executive coaching overlap, but broadly the emphasis in business coaching is on what the business as a whole does, in executive coaching on what the executive does. For example, the job of the Managing Partner of a large practice is to ensure that the marketing department does its job rather than to do it themselves. In a smaller practice, the a partner is probably going to spend some of their time marketing and selling themselves. We can structure executive coaching through the Six Sigma based Mastermind process, and business coaching using the proprietary CASTLE-R model.
We can work with you on a one to one basis or as part of a group. We also offer a limited number of VIP coaching days .

We provide
Business Tune Up Day
Employee Engagement Coaching

First 90 Coaching in a New Role
Developing Mental Toughness

Preparing for Partnership
Leadership Coaching
High Performance Coaching Academy
Skills Development
Coaching can also be supported by the New Alchemy Performance Assistant desktop resource for managers and partners. For a free trial, click here (takes you to external website).
We subscribe to the International Coach Federation Code of Ethics .
To find out more call 0121 698 2318, or use our contact page